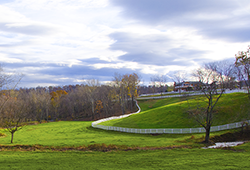 "With a solid education, women can do whatever they want to do, fulfill their dreams and create their own future."
RIT alumna Maggie McEwen-Craven has seen firsthand how education can change lives. In addition to receiving two RIT degrees, Maggie worked at RIT for two decades and saw countless students struggle with the financial demands of college while trying to keep up with their rigorous coursework.
Maggie also has a special interest in bringing more women into the fields of science, technology, engineering and mathematics (STEM). To help students with financial constraints pursue a college degree and to ensure that women are afforded every opportunity for a STEM career, Maggie established a scholarship to encourage women to become more independent and create their own future.
Through a planned gift, Maggie is leaving a lasting and permanent legacy-at a level she otherwise would not have been able to do. With her gift, Maggie will inspire RIT women of today and tomorrow to break down barriers and realize their potential.