David Sheble BS '78 and his wife Lisa have always had a genuine passion for entrepreneurship and helping people. "I give back because I recognize the commitment that RIT makes in and out of the classroom each year, and I couldn't think of one reason why I shouldn't be involved. As a previous member of the RIT lacrosse team, I know that being an athlete is a full-time job. It's a lot of work that requires commitment and support from everyone to continue its success," said Dave. This commitment motivated Dave and Lisa to create an endowment to support the RIT Ralph Armstrong Men's Lacrosse fund from a charitable bequest intention.
Memories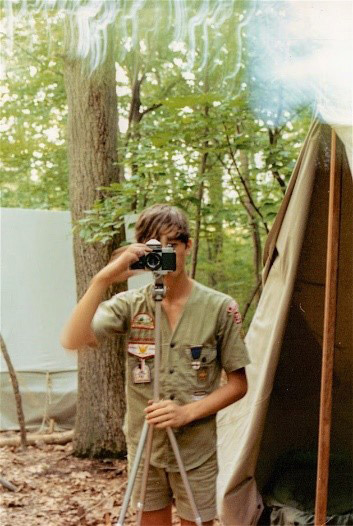 Since childhood, Dave always knew that he wanted to be a sports photographer. "In high school, I knew RIT was the best school in the world for photography. I just didn't think back then that I would get in. As a kid, you're still trying to figure out life. But I knew for certain that I wanted to attend RIT. Of course, nothing in life is guaranteed or perfect, but RIT was perfect for me."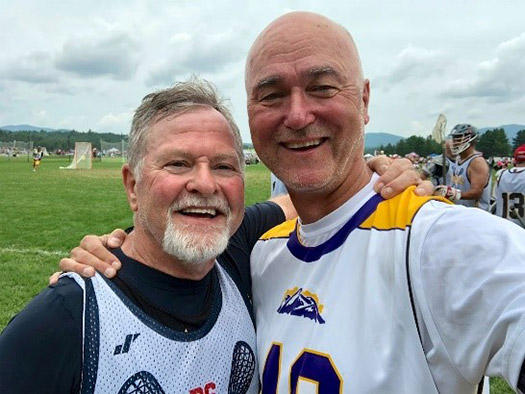 During Dave's RIT years, he kept connected and engaged by participating in various sports and community organizations. "My Greek life in TKE and my lacrosse athletic experience were a large part of my RIT experience. Both groups are still really close, and we continue to stay in touch. As for lacrosse, I still play! I mean, after 50 years in the sport, Terry Cotton BS '74 MBA '78 and I meet up in Lake Placid every year to play two or three tournaments. So it helps to stay connected."
In 1977, Dave received an Associate's degree in graphic arts and photography, majoring in photo process and finish management, and a Bachelor's degree in 1978.
Entrepreneurial Spirit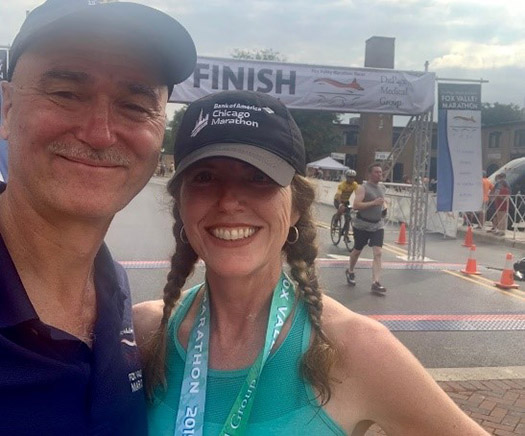 After graduation, Dave stayed in the technology field, joining the equipment sales team at Sargent Welch, a single source company providing science education materials for every grade level, where he worked for five years. He then reinvented his career three times by starting two companies.
Dave remembered Bob Kaiser, a previous professor and department head, who would bring students to large trade shows and introduce them to industry-established RIT alumni during his career. "I really loved mentoring students at the trade shows. It was most rewarding to see the excitement in their eyes about what we were doing in our careers," Dave said.
Throughout life, Dave has always had an entrepreneurial spirit. "When the photo industry fizzled out in the early 2000s, I went and started a small commercial real estate firm in Chicago until the 2009 meltdown of the real estate market. Unfortunately, a former teammate and close friend of mine at RIT passed away from leukemia during that time. I had decided to run a marathon to raise money for leukemia, but realized there were no marathons like this in my area. So in 2010, I created one and ended up having about nine races. These events still occur today, and so many people benefit from them. It's rewarding," said Dave.
For Dave and his wife Lisa, RIT will forever be a part of their lives, not just in pride, but through philanthropy.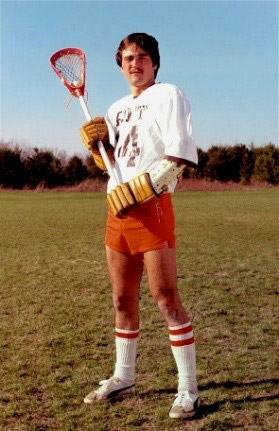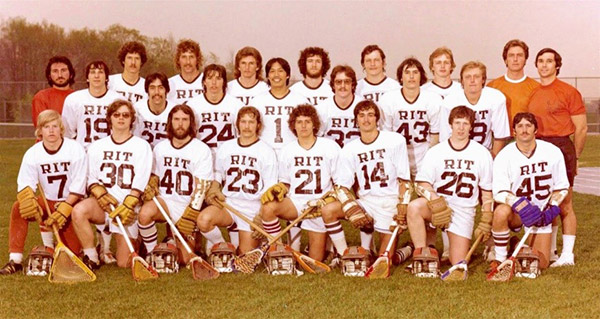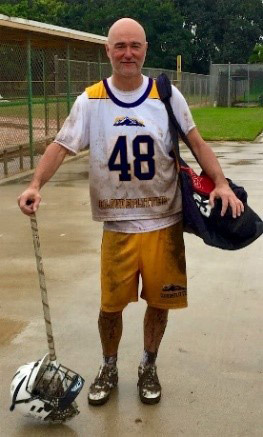 The Ralph Armstrong Men's Lacrosse Fund
In 2020, Dave and Lisa proactively reached out to RIT to find ways to help grow and support the student-athletes and programs, particularly Dave's passion of choice, lacrosse, ultimately deciding to give to the Ralph Armstrong Men's Lacrosse Fund.
Established in 2009, the Armstrong Fund provides the lacrosse team with the necessary resources to continue their winning tradition. The endowment supports the team's annual spring trip, special equipment needs, and extended travel circumstances.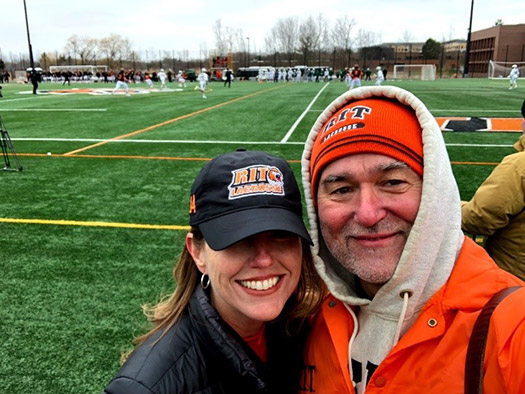 "Lisa and I give back because we have been so happy and thrilled at the success and growth of the RIT's Men's Lacrosse team and how the entire athletic program continuously commits to excellence," Dave added. "So many collegiate athletic programs are falling by the wayside, and we wanted to do our part to support and invest in their future success. Every season, we watch college games with pride and want our teams to do well. But as a former RIT lacrosse player, I know that it takes a lot of support inside and outside of the school budget to make that happen. Setting up the bequest with RIT was very easy to do. Now it's there, and it can grow on its own while helping to support the university."
To create a legacy of your own, contact:
Hal Burrall and
Tamra Werner BS '91, MM '20, MS '21
RIT Office of Planned Giving
585-475-3106 | [email protected]
legacyrit.org