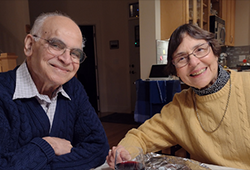 Drs. Marie Louise "Marilu" Raman MS '78 and Varadaraja "V.V." Raman are both retired RIT faculty who chose to give back to RIT in two unique ways: through a qualified charitable distribution (QCD) and through a charitable gift annuity (CGA).
QCDs are tax-free gifts from a traditional IRA for those age 70½ or older. They reduce taxable income by gifting retirement funds directly from the IRA to RIT. For those age 72 or older, these gifts will also count towards the donor's required minimum distribution (RMD), creating a double benefit.
CGAs are attractive for donors who wish to support RIT while establishing a stream of lifetime income for themselves. Like QCDs, they also offer compelling tax advantages: the donor receives an immediate income tax deduction in addition to partially tax-free income payments for a specified term of years.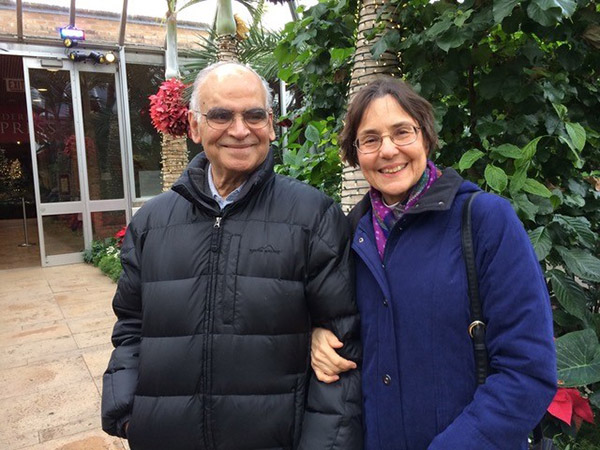 "We have always loved our years at RIT," said V.V. "RIT was very good to us and we enjoyed being a part of the college. By and large, we believe in sharing our blessings with others - and we felt that RIT was definitely top of the list in terms because of the very happy years we spent there. This was one way of showing our gratitude and appreciation."
Marilu is a retiree from NTID, where she was a mathematics instructor for decades until she retired in 2007. "My greatest success story," she said, "is one time, years ago, I had a very enthusiastic hard-of-hearing student called Gerry. He graduated RIT, and he went on and on, and now he is Dr. Gerard Buckley, President of NTID."
Marilu chose to recognize students at NTID with a new award to promote campus diversity. "Even though I came to the United States as an immigrant and I was a minority," she said, "I never felt strongly that I was a minority at NTID. And that feeling that you are not viewed as a minority all the time - I think - is a very liberating feeling."
She explains that she hopes that by having more deaf young women enter a STEM field, then they will feel that liberation, also. "When there are plenty of us like that, then that stigma disappears," she said.
"At NTID, I found fewer female students prepared to tackle the science, engineering, and technology areas, and I believe we need to encourage that. We need to really draw more young women into those fields because there are great opportunities there."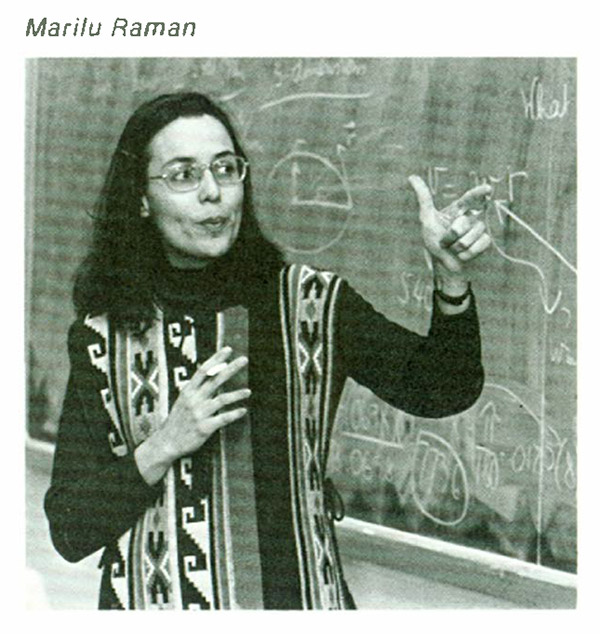 "So, for me," she said, "that's why I hope this gift will help. We chose this particular way of giving to help the gift last as long as possible."
V.V. was a professor of both physics and humanities, being both a scientist and a humanist, and having written lectures on both subjects, he wanted to recognize both areas with a scholarship for academic excellence. Like Marilu, V.V. wanted to find a way to recognize underrepresented groups. He feels strongly that any students who excel in their studies deserve broader recognition.
V.V. discussed one of his most successful and memorable moments in the 1970s as head of the physics department at RIT. "Students used to go to faculty offices for extra help. But what often happened was the faculty wouldn't know when the student would come, or sometimes they would come when the faculty were doing work."
He described how he created a room where there would always be at least two faculty, and students could come anytime between 10 a.m. and 4 p.m., and faculty would be assigned one or two hour shifts. "Other departments did it, too," he said, "and then the College of Science created a specific space on the ground floor for that purpose. I believe it is still there today."
As for a message to current or future retirees, Marilu said, "It's a very worthwhile action as retired faculty and staff to consider giving to RIT. If you have benefitted and enjoyed your years at RIT, as we have, then I think it is almost an obligation to do something lasting for the generations of future students who will keep RIT vibrant and financially strong."
"RIT is exceptionally good to retired faculty" said V.V. "Very few institutions that I'm aware of, and I know quite a few, do as much for retired faculty as RIT. Each year RIT even presents awards to retired faculty and staff - and I was privileged to get that award one year."
In closing, Marilu reflects, "I think it is very important to support a place like RIT, especially if one has benefitted from all that it has offered."
Similarly, V.V. echoes Marilu's sentiments, "I would like to encourage all RIT retirees to do what we've done - some giving more, some less - but it is important to express our gratitude to RIT in this way."
To create a legacy of your own, contact:
Hal Burrall and
Tamra Werner BS '91, MM '20, MS '21
RIT Office of Planned Giving
585-475-3106 | [email protected]
legacyrit.org